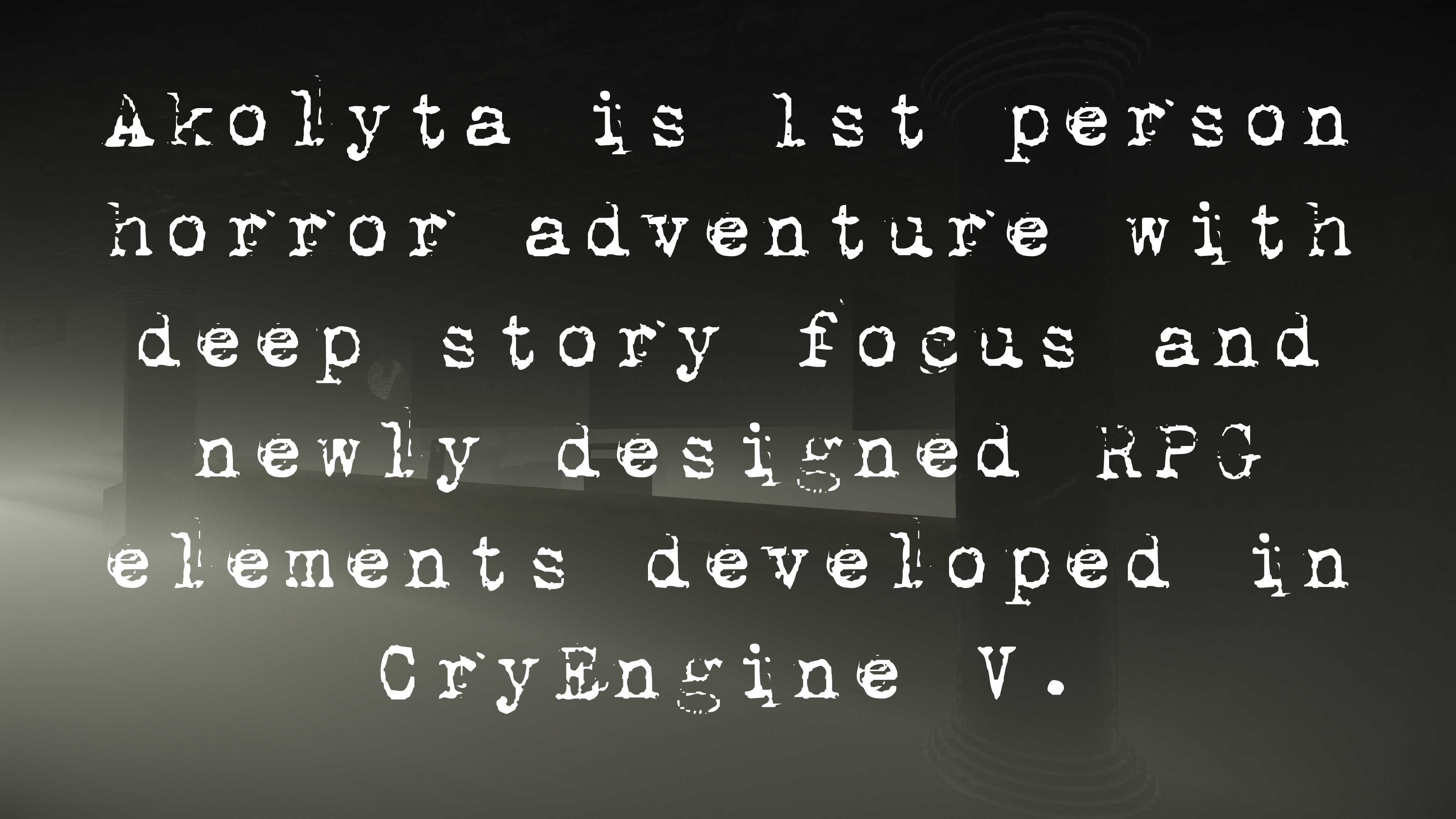 Info
Akolyta is 1st person horror adventure with deep story focus. The game combines horror elements from best horror games like Amnesia or Outlast and new type of storytelling which is close to games like Mafia or Kingdom Come Deliverence. This and lack of good story based games make our game special. The game will be released on PC, Xbox One and PlayStation 4. Our technology also allows us to release the game on Linux, Mac nad Oculus. Our target audience are adults because of the themes of the game.
Our game includes standard horror elements with newly desgined RPG elements and strong sotrytelling which make our game unique.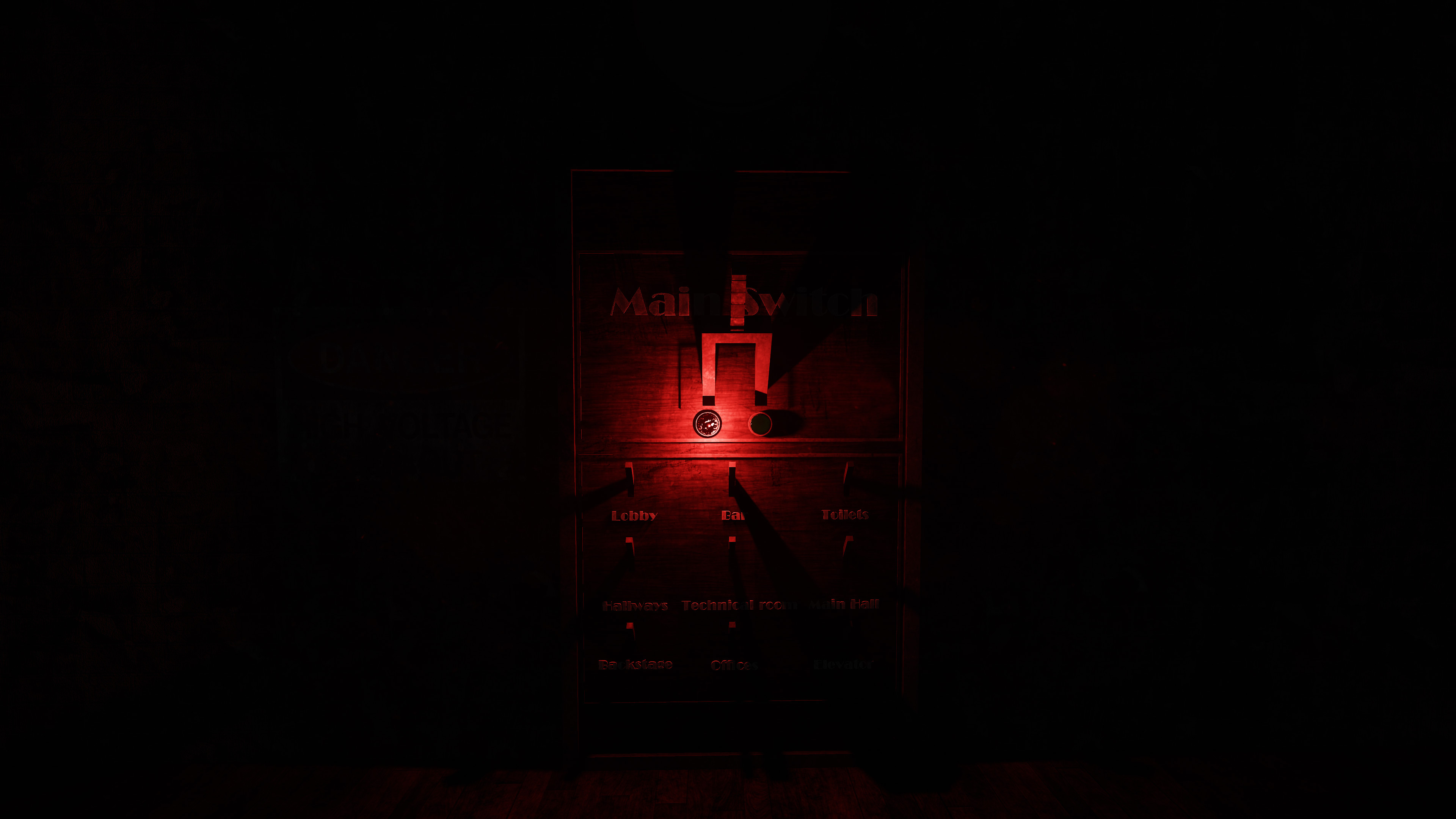 Our Game:
• Genre: Horror Adventure
• View: 1st Person
• Type: Singleplayer
• Engine: CryEngine V
• Platforms: PC, Xbox One, PlayStation 4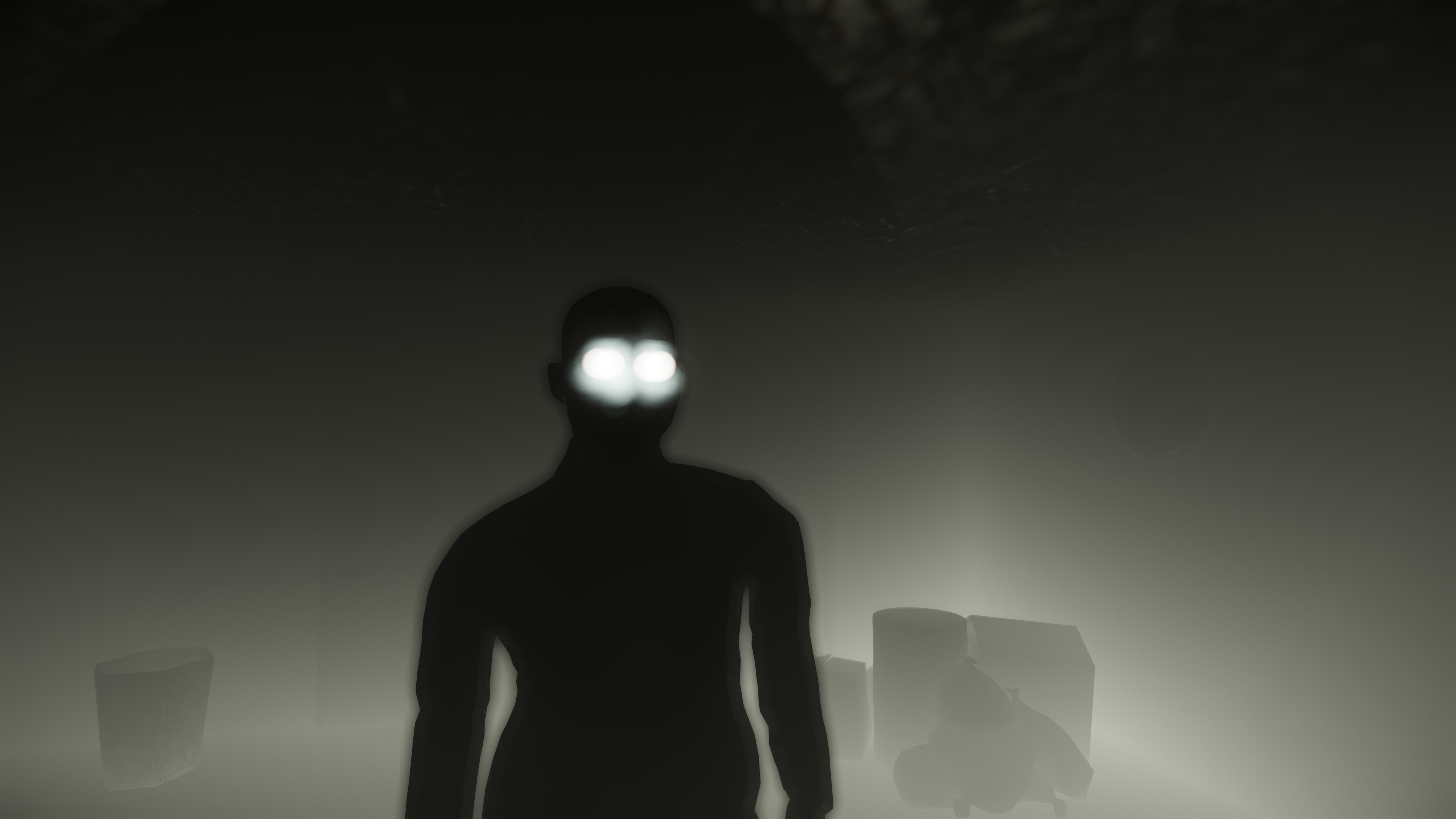 Why is our game special:
• Story – we think that we have the perfect story to tell and the way how to tell it. Our main focus is to make the story emotianal so the player will care about the story and it's characters.
• Characters – we spent a lot of time with characters, trying to create complex problems and complex personalities to make them real. We want the player to feel emotional connection with the characters.
• RPG Elements – despite the standard elements from horror games we also implemented RPG elements to make our game special.
• Young Team – this is our first real game. We are young team and we are able to go against current trends in market. We are flexible and inovative and open to conversation.
More Info and Media
IndieDB:
https://www.indiedb.com/games/akolyta
Images:
https://www.indiedb.com/games/akolyta/images
Videos:
https://www.indiedb.com/games/akolyta/videos
Artstation:
https://janbostl.artstation.com
Facebook:
https://www.facebook.com/pterosoft/
Twitter:
https://twitter.com/pterosoft