Hi,
My name is Henrik Larsen, and I'm a freelance 3D Environment Artist. I'm re-posting this on here, as it was on the older forum, and adding some behind the scenes shots, since I've had a good bit of curiosity about it. Hopefully it'll be of interest to you guys.
So, Scrounger was a short film I decided to do as an experiment in CryEngine - to see what I can do, and so forth, and to get a job in the industry - of which I still am waiting to do.
I had a vague idea about what the concept was to be, and what time period (setting) I was going for, and it was sci-fi with a twist; not bleak and dark, but bright and colorful. Personally, I am tired of the de-saturated look to everything and wanted this to be different.
To start, I made a lot of sketches of basic shapes and ideas - characters, of which I didn't want too many, since close to 4 mins aren't a lot, and therefore couldn't really squeeze in too much. It was to be more centered on environment art and some sort of flow to the story.
The trick for me was to get to a 'movie-like' look, and for that, I turned to movies, to see camera movements, lighting, and to see what in effect made anything look like a movie. Of course there was a lot of things to make - everything, in fact, models, textures, materials, lighting, camera movement, story, concept, design, rigging, animation and music.
For that process, I started with a space hallway, and more or less expanded on it. It became a space station, and slowly a story took shape, and it was then making each section piece by piece, and lighting it as I went along. I made many changes to everything - lighting and feel and spent a lot of time experimenting. The characters took on many different shapes as well, and eventually settled on a 'put-together' robot, made of a lot of different parts. I had the idea of having a simple dark screen for a face - without eyes and any real means of expression, and tried to challenge myself to convey some feeling and movement to a fairly rigid hunk of metal. It was then that I thought it would be good to have the security robots be part organic - to have some contrast.
I went higher with the poly count than I normally would do, with making a game environment, but this was for a film, and not a game, so I accepted that.
Anyway, it took many months to do, since I have a regular job on the side, but in the end I was quite happy with the result. Below is the finished film.
https://www.youtube.com/watch?v=1V85Fw5H5jE
The included shots are from various stages of the process - rough out modeling, rigging and animation - detailing in ZBrush, and lighting and Trackview in CryEngine. I had the whole scene as one big scene, and had for my own purposes, named them to keep it separate - at least in my mind. It could, granted, get a little overwhelming at times, and the animation stage - as much fun as it was, was a bit of a challenge - particularly with the limited means for expression. I am, for sure, not an animator, but did what I could.
As for the music, I wanted something moody, yet uplifting - in a way. I am, besides a 3D Artist, a classically trained pianist/composer, and have my synth setup, which I use really only for my own listening. So that was - to me, an interesting challenge as well, although the music went its own direction, and really the film as well.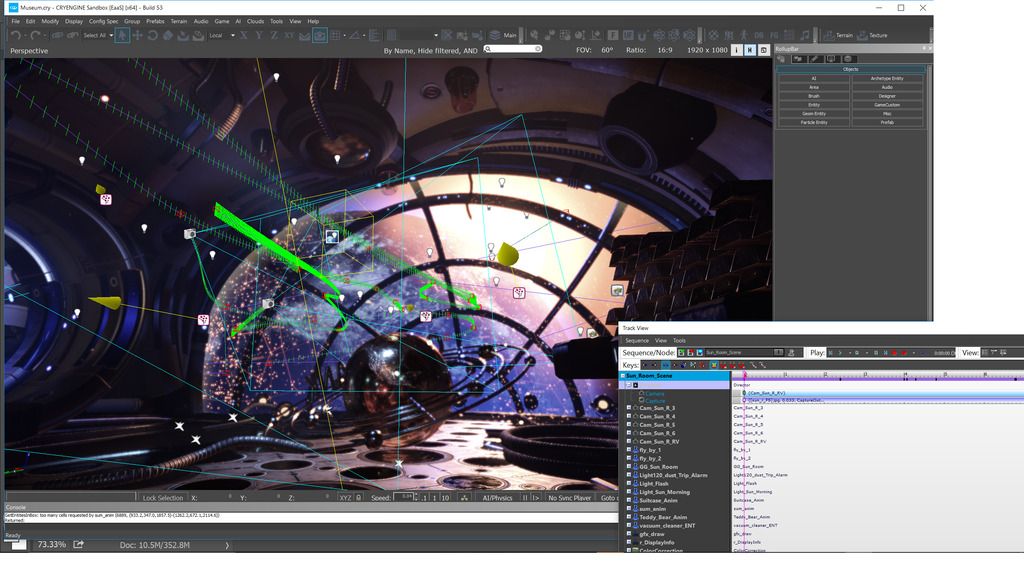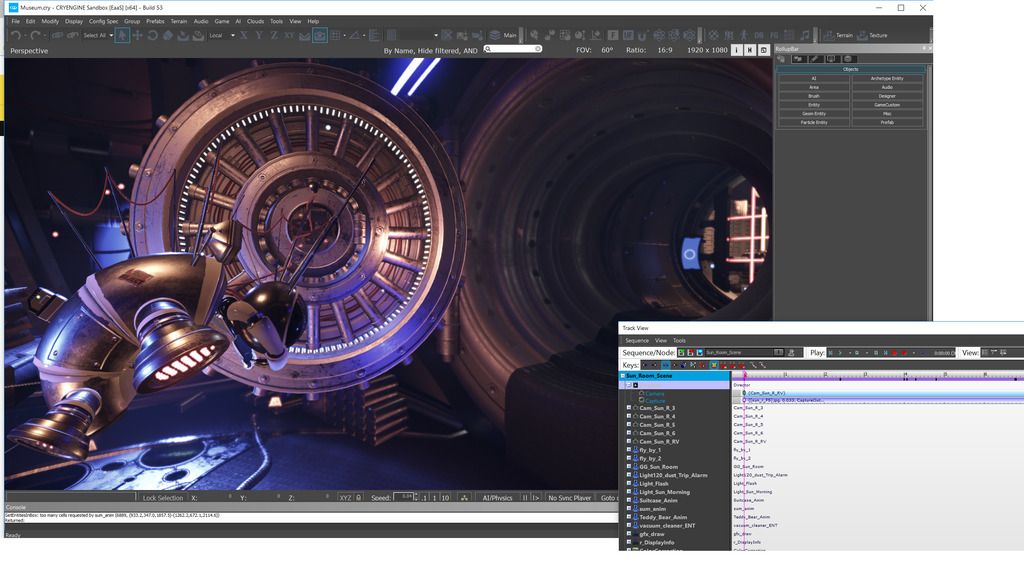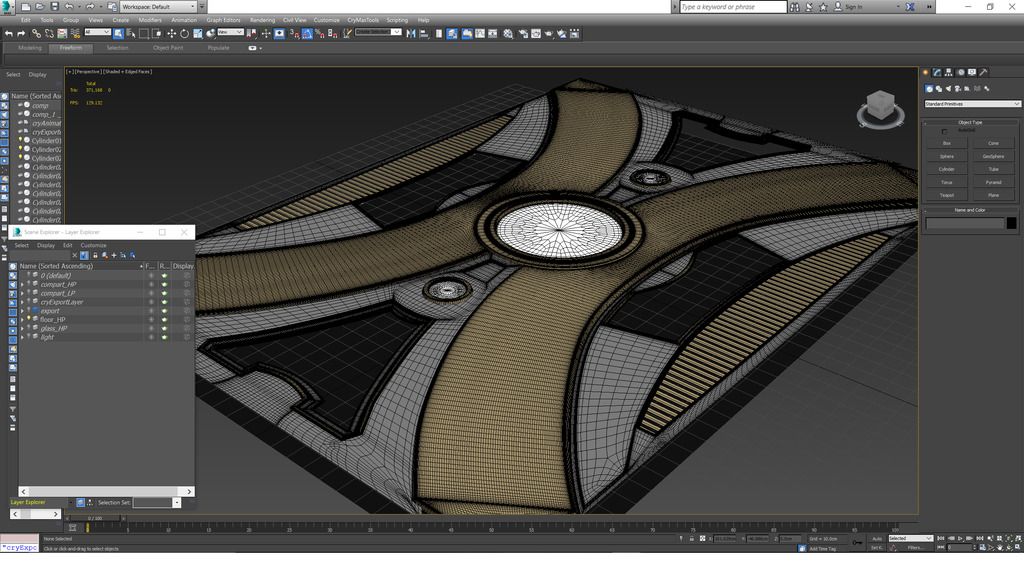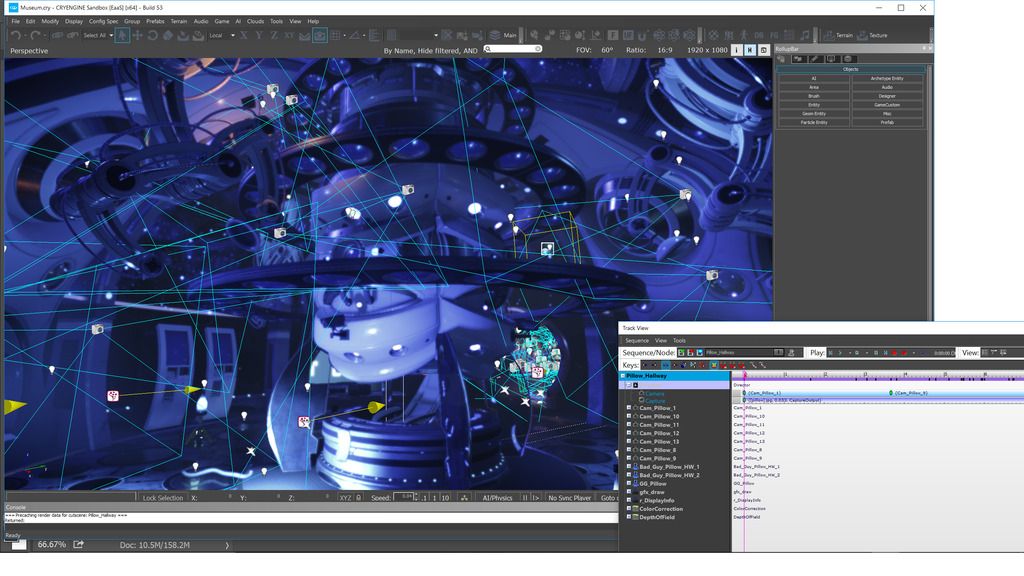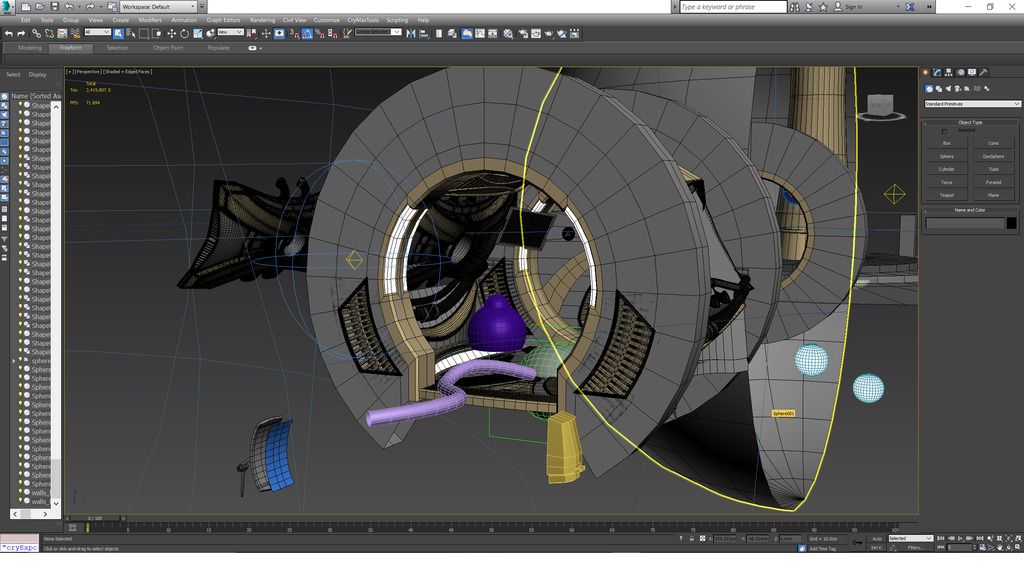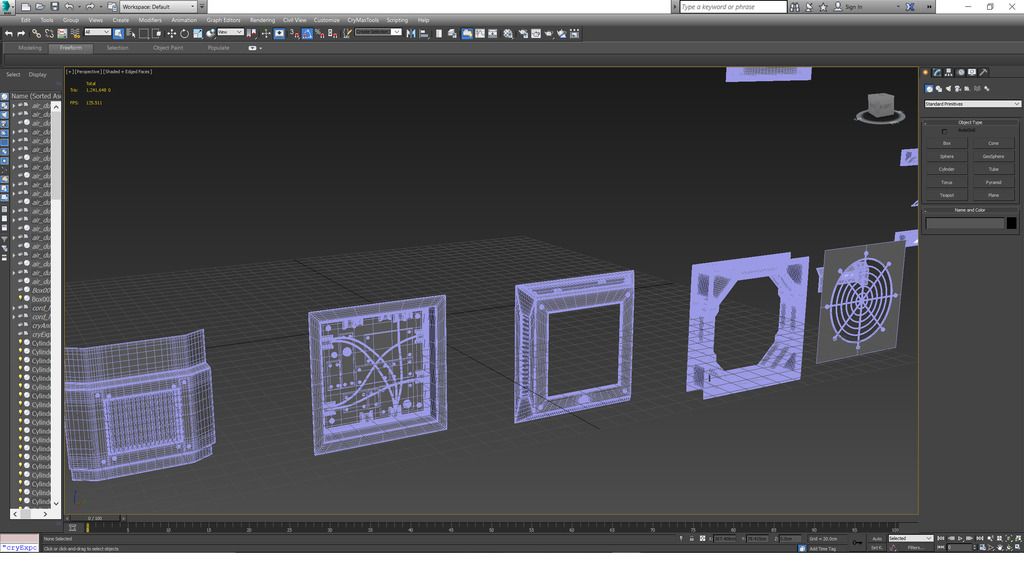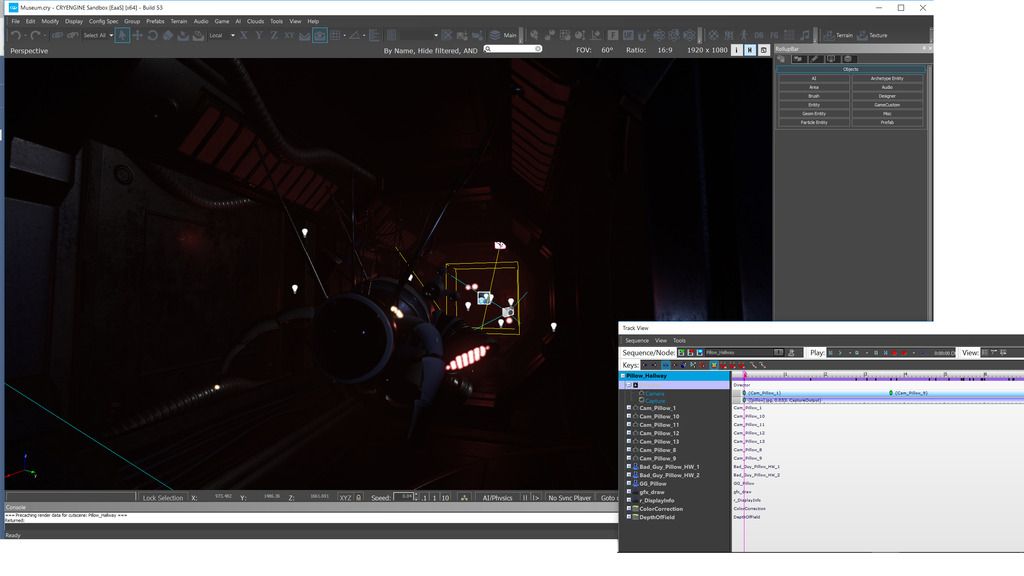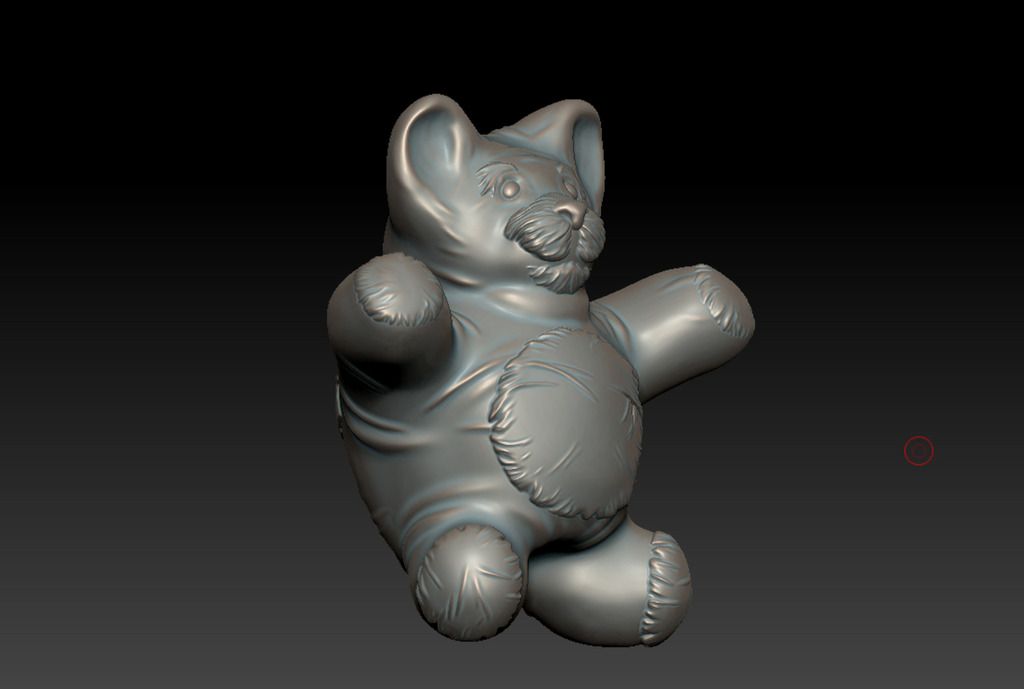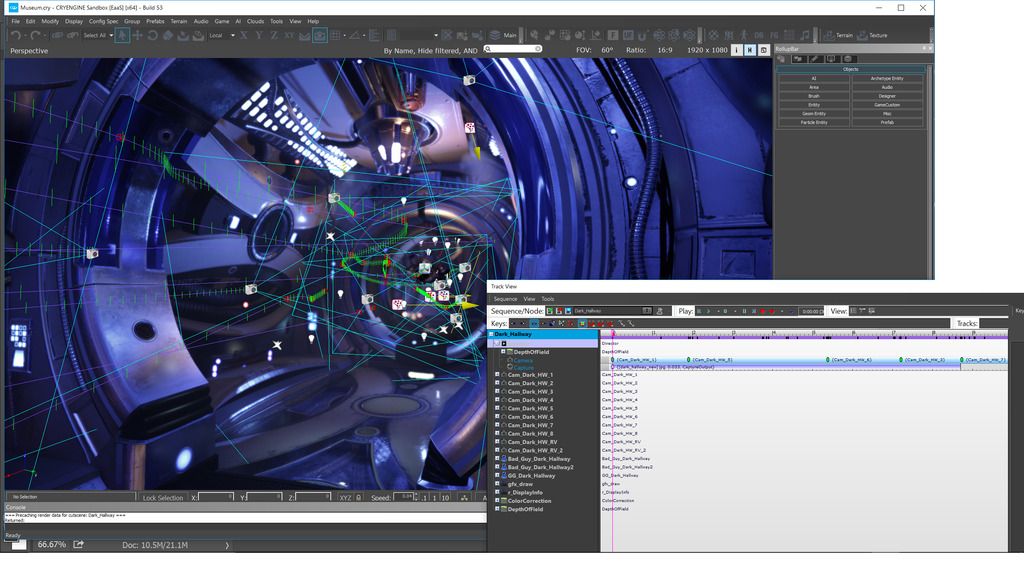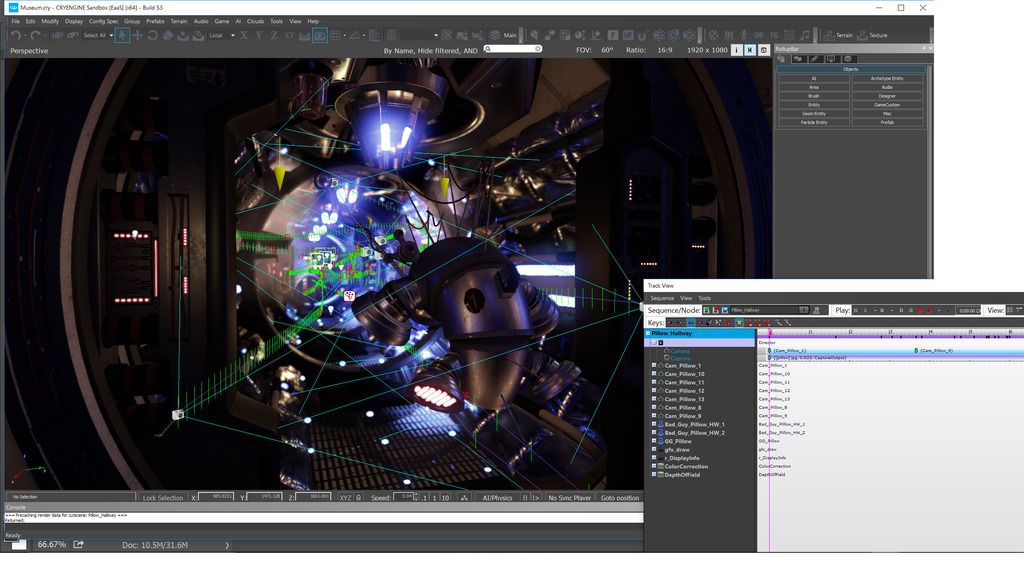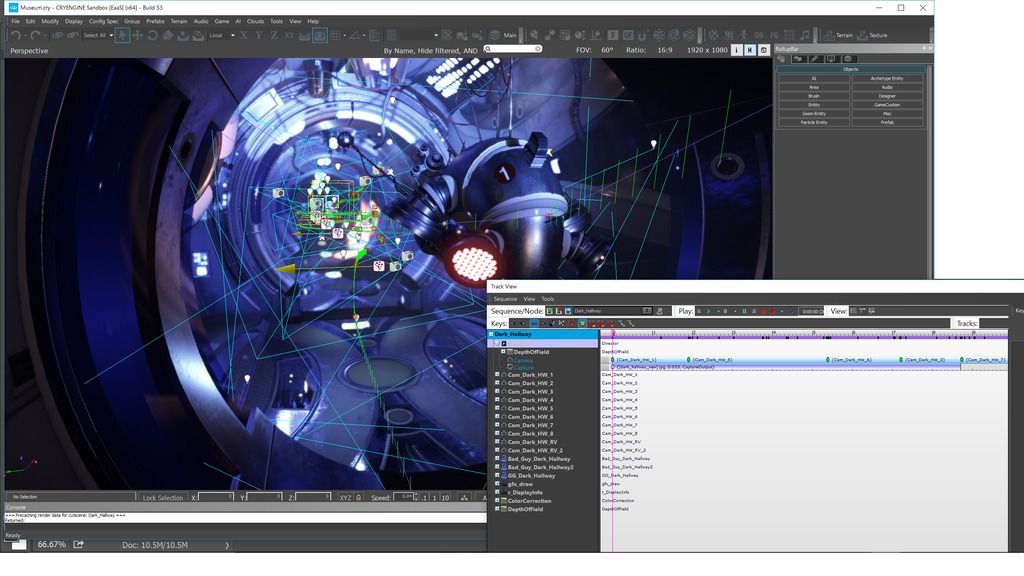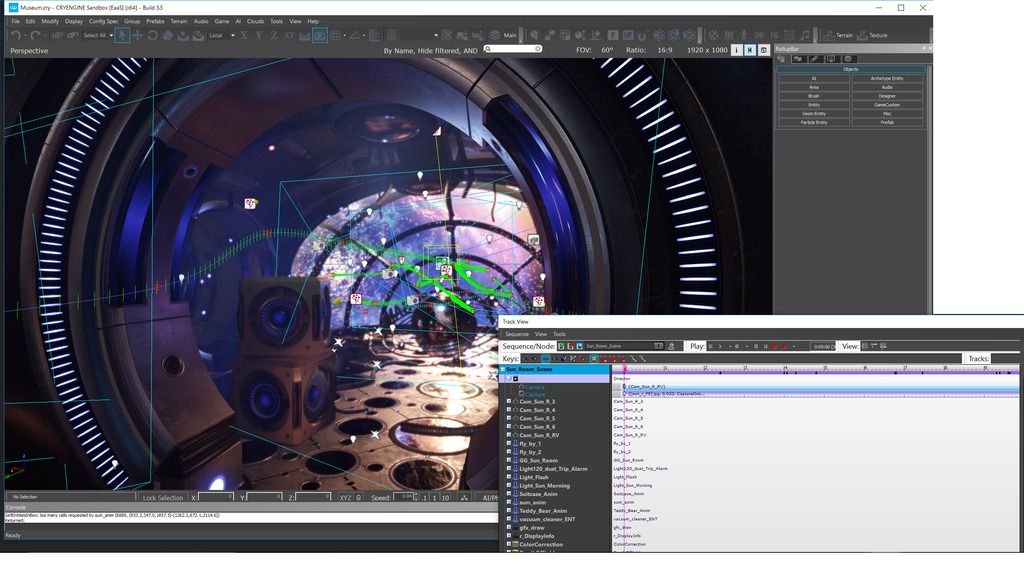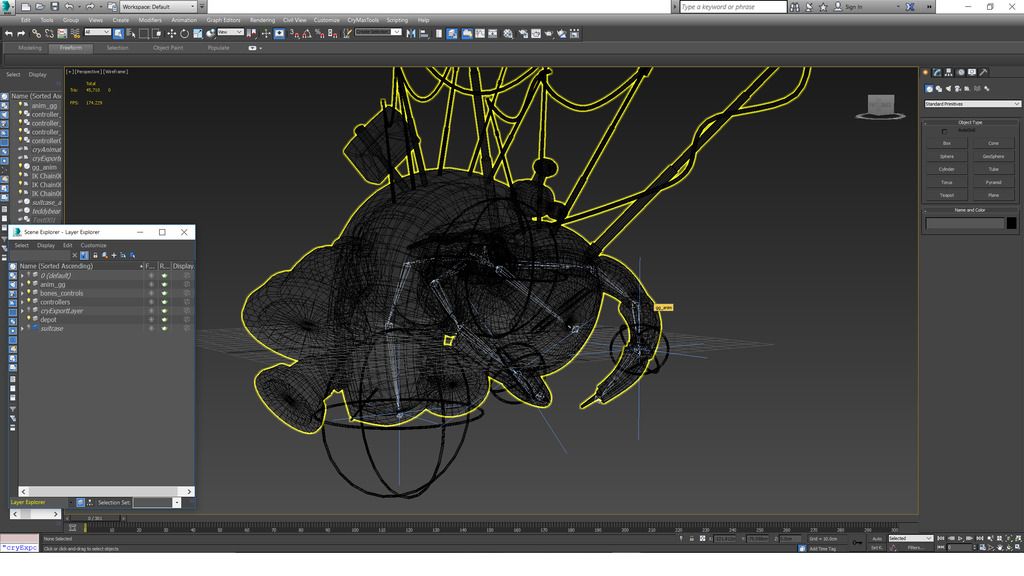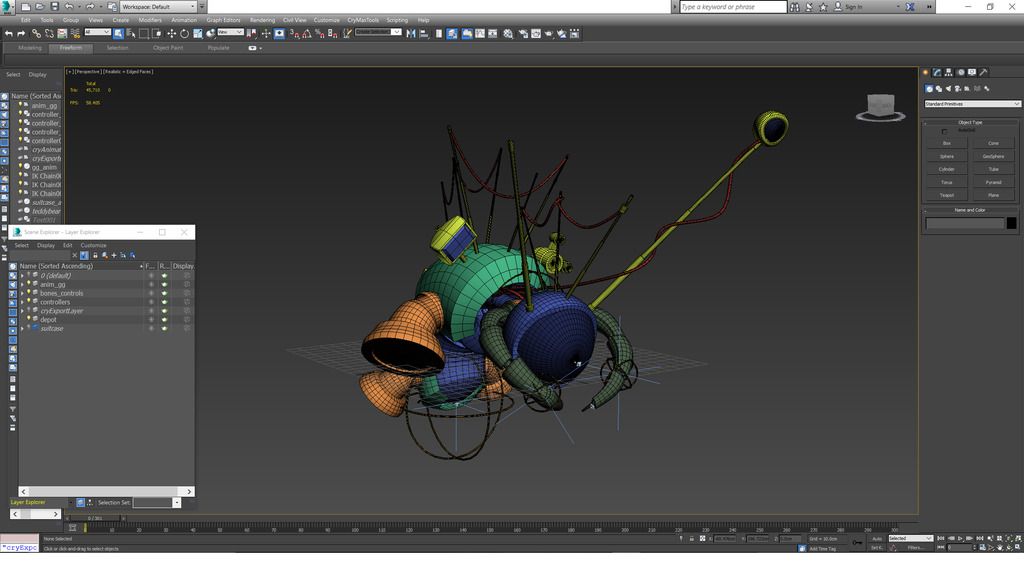 And here are some screens from the actual finished film: