Trying to make touch blendable grass in 3ds max. So this is what i've done so far and hope cryengine community can answer few doubts i have.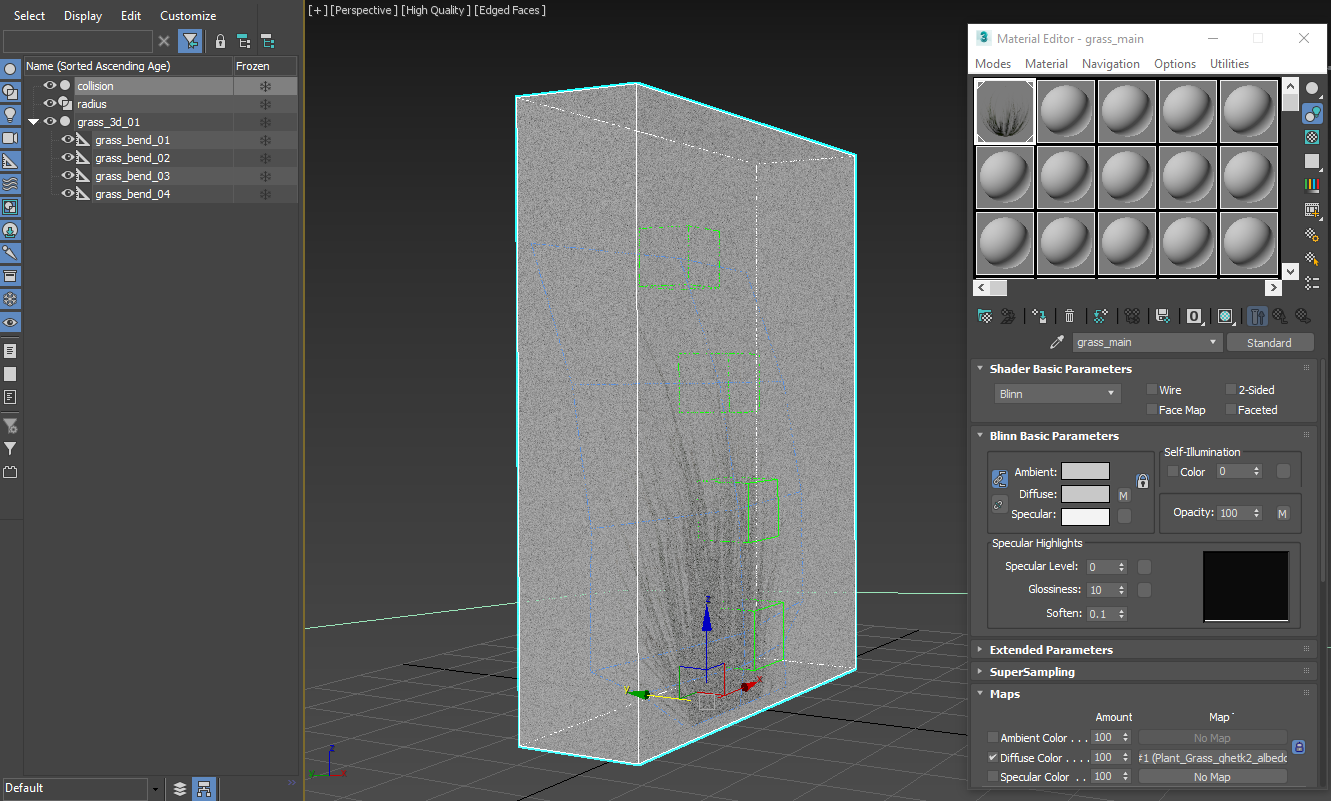 1. I am aiming for touch blendable grass. Should i make individual grass or a patch? (thats why i have shape called radius. For grass patch).
2. Is mesh setup correct for .fbx export? I have grass mesh, dummies to bend, and cube collision. I am not sure if i have to attach collision to mesh to main mesh.
3. Should i apply material to collision mesh?